Got to Look SHARP – Thanking our Silver Sponsor
NSCA Education Foundation Announces Sharp as Silver Sponsor for Drunk Unkles' Event in Las Vegas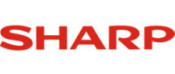 May 29, 2014, Cedar Rapids, IA – The NSCA Education Foundation is pleased to announce that Sharp Electronics is a 2014 Silver Sponsor for the annual Drunk Unkles party and performance in Las Vegas, Wednesday, June 18, 2014.
Dubbed Insanity at Vanity, Sharp joins the sponsor line up for the Drunk Unkles event that will open to attendees at 8:30PM at the Hard Rock Hotel in Las Vegas. As it has in the past, the event will draw thousands of audiovisual industry professionals to Club Vanity for a night of entertainment. Event attendees include manufacturers, dealers, distributors, integrators, exhibitors, members of the media, and show attendees who come to hear the Drunk Unkles, network with their peers, and help raise money for the NSCA Education Foundation.
Sharp is dedicated to improving people's lives through the use of advanced technology and a commitment to innovation, quality, value, and design. From Ultra HD Displays, to IZGO technology, to award-winning MFP solutions, to the latest in LED lighting, Sharp has always blazed the trail. Sharp places value on Corporate Social Responsibility, strong business ethics, and the numerous awards won by their innovative products.
John Sheehan, Associate VP for Sharp Electronics, said "It is Sharp's distinct pleasure to be able to participate in the 2014 Insanity at Vanity event, to show our support for the NSCA Education Foundation. We are proud to align ourselves with the Drunk Unkles and help raise funds for the Foundation."
NSCA Education Foundation Executive Director Chuck Wilson adds, "The Foundation is tremendously appreciative of the generosity of our sponsors to help our organization raise money for the various programs we offer. Companies like Sharp lead the way for a better and stronger tomorrow and support longevity and growth for our industry."
For an invitation to the Drunk Unkles event, visit Sharp in Booth #C7418, during InfoComm14 in Las Vegas, June 18. Show runs through June 20, 2014.
For more information about the complete line of Sharp professional displays, contact Sharp Electronics Corporation, Sharp Plaza, Mahwah, N.J., 07495-1163. For online product information, visit www.sharpusa.com/monitors.
Become a fan of Sharp Business on Facebook (Sharp Business), follow us on Twitter (@Sharp_Business), and watch us on YouTube (SharpelectronicsUSA)
For more information on the Drunk Unkles and the NSCA Education Foundation, visit www.drunkunkles.com or www.nscafoundation.org or email info@drunkunkles.com.
About the NSCA Education Foundation
The mission of the NSCA Education Foundation, a 501c(3) charitable organization, is to advance educational opportunities by providing scholarships and awards to assist existing professionals and those pursuing careers within the low-voltage electronic systems integration industry. The Foundation is committed to the growth of the industry by providing access to the best education and latest techniques available. The NSCA Education Foundation promotes and engages current and future electronic systems integrators in educational experiences to enhance the growth, professionalism and business skills needed in the electronic systems industry. For information regarding additional opportunities to support the NSCA Education Foundation, please visit www.nscafoundation.org.